HIGHWAY 97 OVERPASS AND CRYSTAL WATERS ROAD INTERSECTION IMPROVEMENTS
ISL geometric and structural designers worked together to improve safety by realigning a previously sub-standard on-ramp to be lengthened under the bridge.
Client: BC Ministry of Transportation and Infrastructure
Location: 36km North of Kelowna, BC, Canada
Project Type: Transportation
A major connection between Kelowna and Vernon, Highway 97 had experienced significant growth in traffic volumes. This left insufficient gaps in traffic and created unsafe left-turn movements onto and from Crystal Waters Road at two existing full movement intersections. These conditions negatively affected local commuters and left school buses unable to service the Crystal Waters Road area due to the unsafe left-turn conditions.
In 2012, the Ministry of Transportation and Infrastructure (MOTI) retained ISL Engineering and Land Services (ISL) to develop the functional, detailed design and tendering of a protected T intersection improvement concept. However, through detailed analysis and stakeholder engagement,
in particular the Ministry of Environment, the project moved forward with an alternate overpass solution in 2014. ISL developed detailed design and tender documents that encompassed 3 km of Highway 97, including the realignment of Rawsthorne Road to connect with Crystal Waters Road under the new overpass.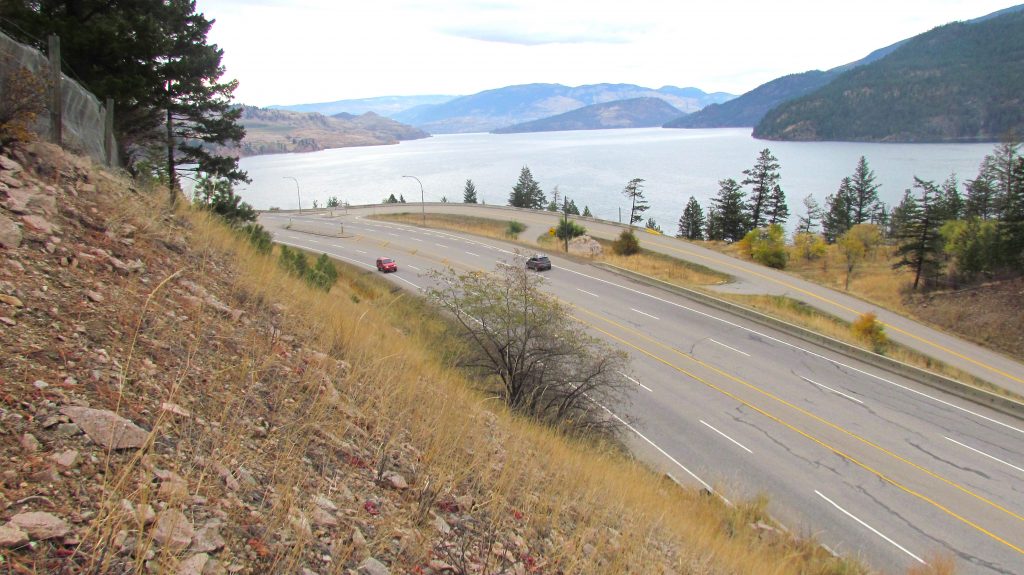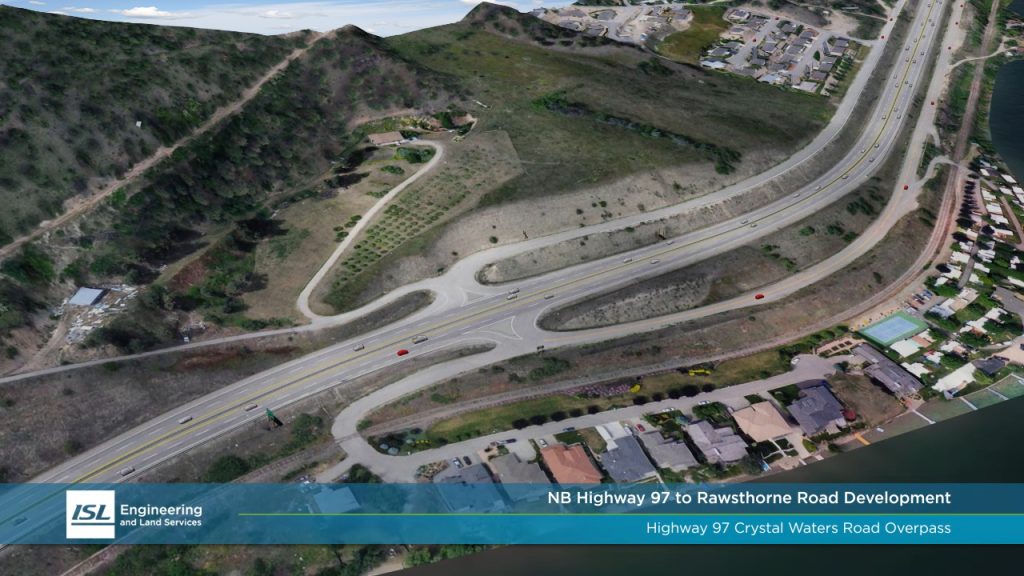 The team also participated in a value engineering session and road safety audit to discover any additional measures to improve safety and to ensure community and stakeholder concerns were addressed.
ISL's design minimized impacts to the Campbell Brown Ecological Reserve, the adjacent railway line and a private gravel pit located above the highway. The final highway improvements included approximately 1.5 km of shoulder widening, concrete roadside and median barriers and the design of a large on-site excavation disposal area.
ISL and MOTI collaborated to resolve numerous design complexities. Once the overburden depth and approximated rock surface were modelled, ISL was able to design a connection between frontage roads under the new overpass on Highway 97.
Transportation

Municipal Engineering

Supporting Services