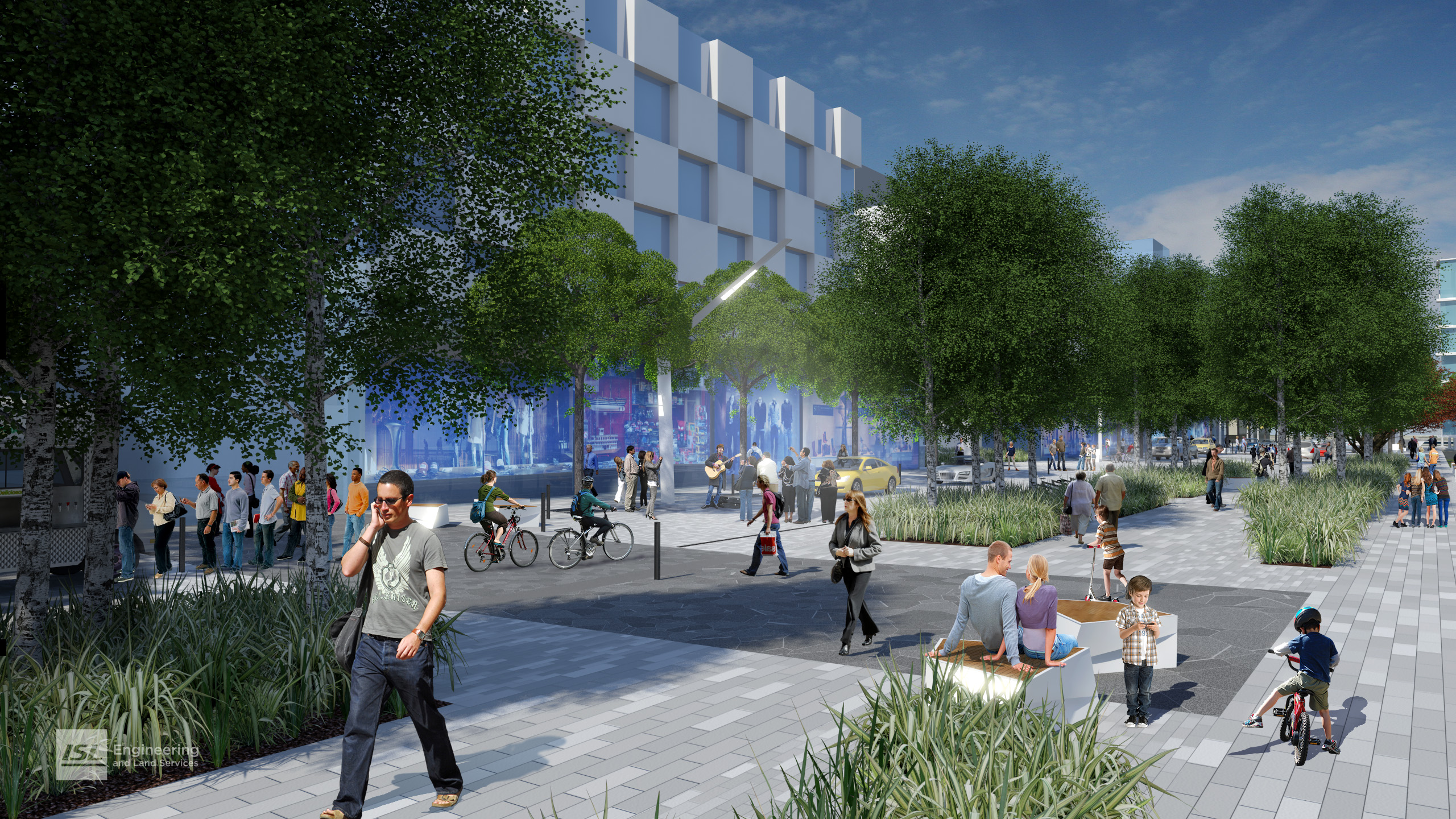 Bring your design concepts to life with ISL's 3D Visualization Services. You no longer need to wonder how a new development will transform downtown, how a new bridge or interchange will improve traffic flow, or how new landscape elements will bring a space to life. Instead, accurately visualize the impacts of your design with photorealistic graphics, animations and interactive simulations.  
Using leading edge technology such as Virtual Reality, Real-Time Interactive Models and Reality Capture, ISL will integrate real world data and virtual design models to create a fully immersive experience for use in project team decisions, client meetings and community engagement efforts.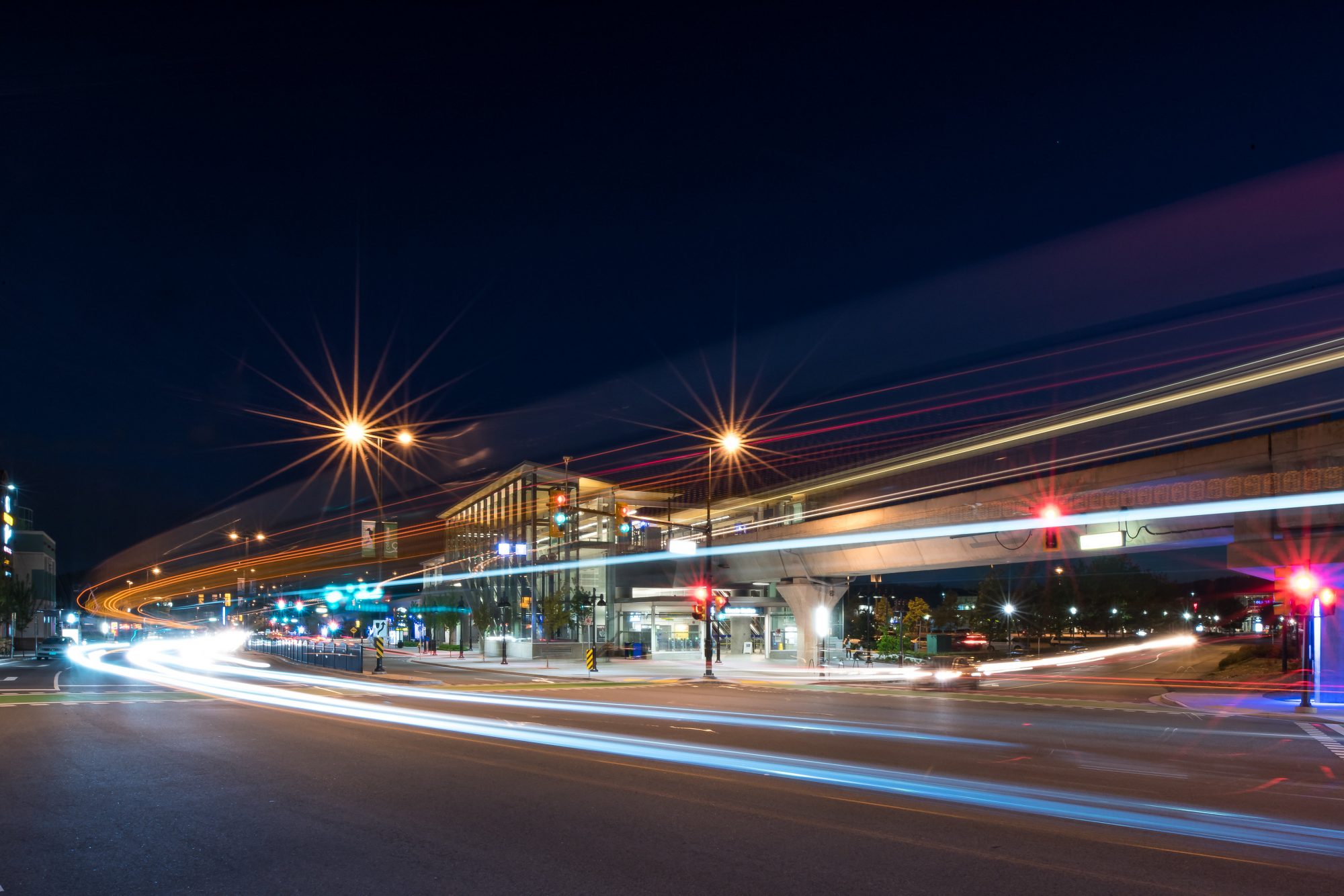 Pinetree Way Revitalization
ISL redesigned the corridor, bringing improvements to traffic flow and safety, while creating an appealing and functional multi-modal streetscape design.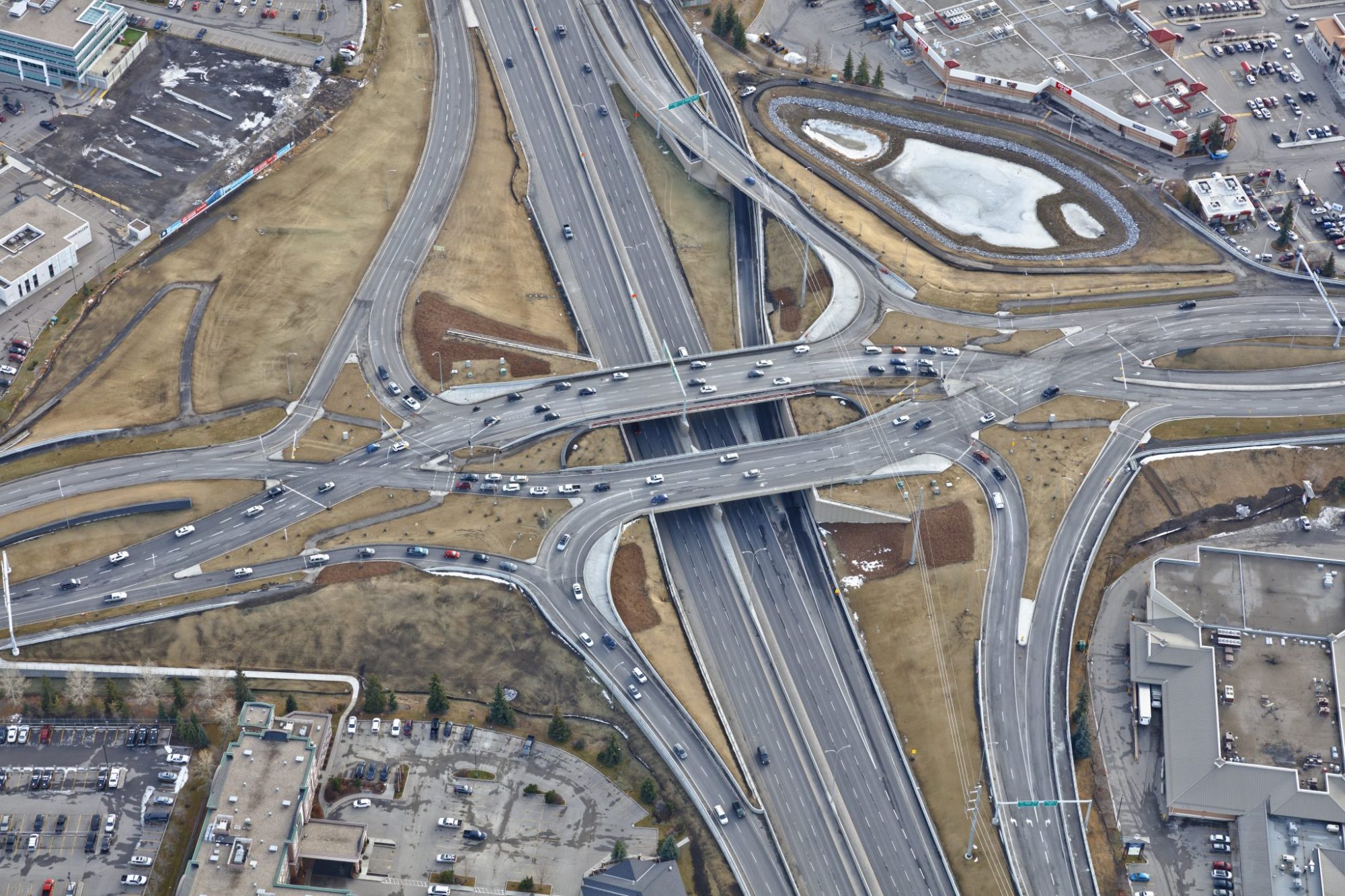 Diverging Diamond Interchange
The Diverging Diamond Interchange (DDI) is the first of its kind in Canada. Built to accommodate traffic volumes and improve safety, it has has exceeded expectations.
Project Delivery Excellence
Transparency and control delivers quality on time and on budget
The Right Team
Our local experts understand the unique characterisitics of each project and the right team to deliver
Sustainability
We help clients find and integrate sustainable measures at all project phases to create lasting community assets.